i've been saying good-bye to this little man.
after almost 6 months of living with us, my sister and easton have moved out, and it's been more than a little bittersweet.
even zoe misses him. in the evenings, she watches the front door waiting for him to walk in.
i've discovered that even the best marriages can use a little tune-up from time-to-time.
for valentine's day, i told the hubby all i wanted was for us to attend
'the art of marriage'
conference at our church. it was the first time in 7 years of marriage we'd attended something like this, and even the though the hubs initially went grudgingly and as a favor to me, we both left feeling it was the most valuable thing we've ever done for our marriage.

i've been watching my nieces get older. little miss kadence turned three this month, and we celebrated with a dora-themed party complete with lots of little princess running around. her new hair-cut couldn't have been timed any better. she definitely looks like a big girl now, don't you think? :)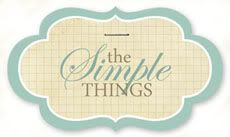 i was honored to win my first photo contest.
thank you to the lovely
faith
for selecting my photo as a finalist and for everyone who voted for it. i knew this photo was special to me for many reasons, but receiving that validation was exciting and humbling.
i found my mr. darcy.
i finally got around to watching the BBC adaptation of 'pride and prejudice' and i LOVE colin firth in that role. getting caught up in the love story of mr. darcy and lizzie bennett for a few hours is not a bad way to spend a saturday afternoon.
suffice to say, i have a little crush on this mr. darcy. :)